ok one more reason to go to school and get legit training: working at a restaurant sucks and working retail and customer service SUCKS and you will probably have to have a job at something like these at some point even if you do get married right after college or even IN college so get SOME KIND OF DEGREE SO THAT YOU DON'T HAVE TO SPEND YEARS CLEANING UP OTHER PEOPLE'S MESSES AND...
so apparently its like a literal commandment to have a tablecloth for the table in relief society and it doesn't really make a good meme but i just found out about it tonight and i immediately thought of sharing it with you guys so there ya go watch for a tablecloth tomorrow
spidersunshine asked: Once I was at a church dance and they played the unedited version of Avril Lavigne's song "Girlfriend" and when she said she was a motherbleeping princess, everyone just stopped dancing and looked at each other in shock. Maybe you could make a meme out of that? :P
1 tag
bringing back this ol' gem
GENERAL CONFERENCE DRINKING GAME (updated again) i hope some of you are playing today!  take a "drink" every time a general authority gets up who you've never heard of before every time you suddenly notice they've been sloooooowly zooming in every time the camera pans over a black guy in the motab choir every time you fall asleep every time a general authority uses a story/analogy from his...
da-da-da BIG NEWS
the lovely Adriana has finished her documentary about women and education and it's GOING TO BE ON TV AND MORE IMPORTANTLY I AM IN IT HAHAHA "The film is airing this Thursday at 7PM on KUED (channel 7)! And then again on Sunday at 1PM, I believe. I'm pretty sure they will be on KUED's website (kued.org) after it airs. The entire program (it's going to be aired with 3...
hey babies  sorry for neglecting u all for many moons but you know life hello hello to our new followers submit memes or just good mormon jokes i'll make u famous if u do SO HAPPY U ALL LOVE MY POWERPOINT SO MUCH no surprise there tho it's flawless i don't wanna go to work tonight if you're in the logan area come stop by chilis and visit me i'll slip you...
okay storytime
so tyler and i always laugh at the people who get called to say the prayer in sacrament meeting, get up a few seconds too early and hover awkwardly around the podium. today we got called to say the opening and closing prayers. (yayy getting to church early) i called dibs on the opening prayer, so he was closing.  just as the hymn was ending, he gets up, strolls up to the mic with perfect timing,...
just wanna say thanks for following me even though i haven't done anything worth reading in like four months except that church bingo thing that was pretty good
create your own meme →
link to the generator so you can whip up your idea and submit it here!
I FINALLY MADE IT I FINALLY MADE A CHURCH BINGO →
I wish it was like a legit app or something but it is a customizable card online. You can print them off or save the image and open it in a doodling app to mark the squares- I recommend "doodle buddy" because they have a stamp tool you can use. You can get different boards for different players by using the "shuffle" button at the bottom. And I think you can change some of...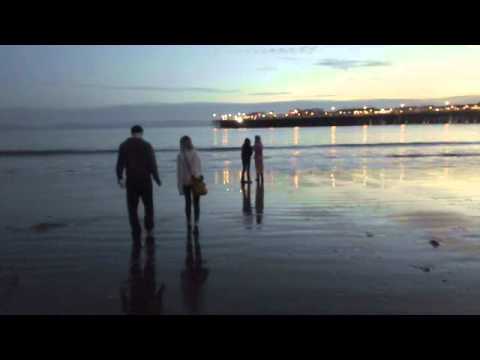 3 tags
Hilarious GIFs
http://dashmandy.blogspot.com/2013/01/revenge-of-snark-and-testimony.html?m=1 OMG YOU GUYS THESE ARE PERFECT THANK YOU THANK YOU FOR SENDING THEM IN
kayyevans asked: So I'm 16 and I'm a convert. I got baptized right before I turned 13 in El Paso, Texas. Then I moved to Arkansas and kind of lost my way. I did things that I'm not proud of and didn't remain chaste. I moved back in with my mom now in California and am very active in the church again. The only thing I have weighing on me now is my need for repentance. I know I should do but...
CALIFORNIA HERE I COME RIGHT BACK WHERE WE STARTED...
yes that's right i'm going HOME TO SEE MY FAMILY FOR THE FIRST TIME SINCE THE WEDDING JKLSDJFKLSDJFKLS YOU CANNOT BEGIN TO UNderstand my excitement nope you think you can but you can't
I HAVE A TALK TOMORROW KILL ME
you would think with my good looks and insatiable personality that i would love getting up to talk in front of people NOPE THAT IS NOT THE CASE also this is the worst possible week this could have happened because  hello christmas we were gone for like four days for that you can't write a talk when you're away from home it's like a rule i'm going to california  ...
belovedteresa asked: Maybe you shouldn't post that. Maybe he has a tumblr. Maybe I shouldn't tell my secrets to strangers on tumblr. Maybe I should just die alone. MAYBE I SHOULD JUST GO ON A MISSION AND FORGET THE WORLD.
belovedteresa asked: UM, I HAVE A PERSON! There's the guy that lives in Utah who served a mission in my ward when I was a kid and I don't remember him but I found him in utah years later at a hipster concert because we're both hipsters and he remembered me and my family and we're friends and have everything in common and I'm about to serve a mission and all I want is for him to write me and...
tell me what you want for christmas →
even if it's a person especially if its a person
okay this is really none of my business and not my place to talk about but whatever here we go if you are dating a guy who is "planning" on leaving to go on a mission and he decides he's going to stick around and marry you instead, THAT IS NOT THE KIND OF GUY YOU WANT FATHERING YOUR CHILDREN OKAY it is not because he is "just so in love with you" and is afraid...
my mom wants to check out this blog because i told her it got me on tv WHAT DO I DO
2 tags
welp if the world does end today it's been a pleasure blogging with y'all
1 tag
things i did this year
the-wild-rumpus: got engaged received my endowments got married honeymooned in tahoe lost my virginity moved into a new apartment  went to yellowstone for the first time graduated from college moved to a new state moved into (another) new apartment got my first niece went to a family reunion for a family i had just joined had my first married halloween, thanksgiving, and christmas ...
j-mill asked: So, Last Sunday, I was called as my Institute Relief Society's 1st Counselor. I'm only 18 and I'm fairly new to the ward (a month actually). Of course I accepted the calling, I'm kinda excited but also frightened. IDK what's expected of me. I play video games and call everyone "dude." I make microwave food and drink Diet Coke. I took a culinary arts class in HS,...
punchinginadreamwithinadream asked: i got cho' bak! :)
towardnow asked: I think the better question is if you're okay? Originally I followed this blog because it was for poking good humour at us and our practices, but there's a fine line between that and sort of negative sentiments lately. We're very fortunate to have this gospel and all the blessings it brings so it's kind of concerning you haven't felt that much lately. So are you okay? For...
theworthofsouls asked: Provo was a backup just in case I change my mind. I've been planning to go to Idaho because it's smaller and has the computer major that I want. (Which Provo doesn't have for some reason.) But yeah, I'm hoping that sending the transcripts tomorrow overnight will work, and if not, oh well. I have a bit more confidence that whatever happens, it'll be alright.
theworthofsouls asked: I'm here to talk!So I'm having troubles getting my application to BYU done because the deadline's on Saturday and I haven't been able to send my transcript in. I missed the closing time of the post office by three minutes. I felt terribly awful, so I took a nap until it was time to go to the stake presidency part and HOLY COW THE SPIRIT. He talked about the strengths I have and...
HEY. i haven't talked to any of you guys in a long time and i miss y'all and i'm just in a talkative mood so write in with anything i don't care something you want for christmas, a secret you just want to tell someone (i won't post it publicly) some boy troubles or girl troubles whatever you want idc
if you feel like you're a bad mormon woman because you hate visiting teaching and relief society/young women's and baby showers don't worry because you're not the only one the only other one might be me but still
1 tag
haven't posted anything on here for a while, so  hi guys also, this is my 1,000th post so celebration… of some kind.
church drinking game
i did one for general conference but i actually got the idea for regular sunday meetings first so here ya go someone takes out a crying baby someone doesn't take out a crying baby BUT SHOULD someone peeks into your classroom by opening the door a teeny tiny sliver every time they mention not using your phone in church during a talk extra points for every person who tries to stealthily...
i decided to go through the alphabet and see what...
#AND IT TOOK ME FOUR TIMES TO TYPE THE WORD FINALS #but still #cool story bro #DON'T DENY YOUR FEELINGS #eh no #forever awkward #GUYS SRSLY. #hahahahaha #I'm Proud Of Me #jk i know you're probably liking my answers #keep going #lol jk #me and my husband make fun of them #no but seriously #one book down #personal #reasons i am a horrible person #sorry that was...
shhhhhhimlisteningtoreason asked: I don't know, man. My name is Julian and I'm a girl, and I've gotten a lot of weird looks and questions and misspellings over the years. But I don't regret my name. I love it! It's another thing that's unique about me. You know?
3 tags
this is a public service announcement. you are probably going to have children someday. you are going to think they are so unique and special and you are going to say to yourself, i want to christen this blob with a name that will let everyone know that they are such a special snowflake that no one else has even ever heard of this name because that is how original and exceptional this human being...
OMG send me pictures of your costumes either from... →
tell me what you're doing for halloween! →
i'm working and i don't even get to dress up. poo.
impthespectacyoular asked: just cuz you're a woman doesn't mean you have to have kids. If you're not ready for kids, by all means, don't have them! And Adding to the reasons women should be educated: IN CASE you end up divorced, OR YOUR HUSBAND BECOMES DISABLED AND CAN'T WORK. These are BOTH things that have happened in my life. My mom has ALWAYS been the working parent, and my dad the...
alright, just some quick clarifications
women, all women, mormon or not, SHOULD GET AN EDUCATION girls who go to college "just to get married" are the worst kind of people no offense if that is you, your mom, etc. having kids is BY NO MEANS not an accomplishment or not reaching your "full potential" and absolutely the most important job in the world or the eternities or whatever women should get an...
companioncube76 asked: So, what is your degree in? I think an education is very important, regardless of what you do with it. And, while I am glad that I can provide for my family and changed my education to accomplish that, the goal of some to go to school to just get their "MRS" really bugs me as much as the people whose life goal is to not worry about the practicality of their education because they just...